Fire Box Kft.
2600 Vác, Avar u 5.
www.firebox.hu
Telephone: 36 27/501-175
Fax: 36 27 / 501-186
E-Mail: firebox@firebox.hu
Providing labour safety, fire protection & environmental protection services in whole Hungary our work philosophy is on one hand to create, establish a unified harmony between the working human factor, the working tools and the working circumstances; on the other hand to ensure, guarantee all the conditions required to trouble-free, safe working. Practically we ensure a wide service activity covering broad ranges of the labour safety, fire protection and environmental protection fields, offering these services for every type of companies and business lines including for example the small & medium sized enterprises (SMEs), office buildings and manufacturing factories. Our service is complex; this way our customers shall be engaged just by the information getting and decision making matters.Fire-Box Kft completely carries out, performs labour safety, fire protection & environmental protection jobs for those companies who are in a contractual partnership with our company. The legislative changes executed recently and the dynamic improvement of some subdivisions (e.g. spreading of PC usage on workplaces) – being in compliance with our quality policy – make a demand to apply professional colleagues having special knowledge, high level expertise & competence, focusing on subdivisions.According to our experiences demanding professional service-suppliers to undertake fire protection, labour safety & environmental protection jobs; and afterwards selecting, choosing the adequate one; and further on solving, satisfying the special, unique requirements, means generally a serious worry for the companies.During the past 10 years we have met many times this situation. Therefore we have particular professional colleagues – having specialised experiences – who are able to shoot in short time and precisely those job-specified troubles which are for instance the following ones: risk analysis; preparing & elaborating fire protection policy; labour safety training; elaborating labour safety regulations, handbooks; arranging examinations of equipments, devices; elaborating Fire Protection Policy based on OTSZ, etc.

As a result of our devoting work we have established & developed strong relationship with the authorities. It makes much easier to fulfil our everyday operative work and it guarantees being up-dated following up and complying with current legislative changes.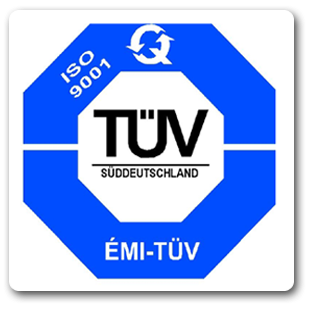 Fire Box Kft. has the ISO 9001 quality management system qualification which is nowadays necessary on that professional field. This is the unambiguous opinion of our almost 130 satisfied customers as well.
Hoping that we will meet personally sooner!
Looking forward to welcoming you among our customers!
Contact
Address
2600 Vác, Avar u the 5. / Toperini Ipari Park /
2600 Vác, Pf are 210.
Contact
Telephone: 36 27 /501-175
Fax: 36 27 /501-186
E-mail: firebox@firebox.hu
Méra Endre: Managing Director 36 30 /212-5868
Gyuricza Ildikó: Managing Director 36 27 /501-175
Hámor Katalin: Office Manager 36 27 /501-176